Principal's Bio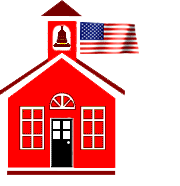 Welcome to Level Cross!
Dear Parents & Visitors,
Welcome to the 2016-2017 school year at Level Cross Elementary! I am excited to be here for a 5th year as the school principal. Level Cross is a wonderful place be. We have the best teachers, the best staff, the best parents, and the best students! I invite you to be an active member of the Level Cross school community and to join in our efforts to grow every student to their full potential.
Level Cross is committed to excellence and the entire staff strives to educate the whole child. We continue to improve our practice so we can provide rigorous Common Core Curriculum in English/Language Arts and Math and we are working to align our instruction in other content areas to the Essential Standards. We work to create and maintain a safe, orderly and nurturing school environment through a comprehensive research based Positive Behavior Intervention Support system. Our goal is to grow students each and every day striving to make the most of every minute.
Your help as a parent, volunteer, or community stakeholder will make a big difference as we each communicate high expectations and clear routines for our students. I hope you will take the opportunity to explore our website and learn more about Level Cross Elementary School. If you have any questions, please feel free to e-mail me at dsheron@randolph.k12.nc.us or reach me by phone at (336) 495-5915.